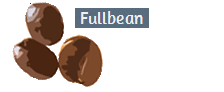 Tomato Bisque Soup
Yield - 2 quarts

Ingredients

3 14.5 oz cans tomatoes
1 cup onions, chopped
1 tablespoon sugar
2 teaspoons salt
1/4 teaspoon pepper
1/2 teaspoon cloves or allspice
4 ounces butter
2 ounces flour
1 quart milk
1 cube chicken boullion

Directions In medium pan, simmer tomatoes, onions, salt, pepper, cloves, or allspice, and sugar for 10 minutes until paste.
Melt butter in large pan and whisk in flour; add milk. Simmer until hot and thick. Add hot tomato mixture to hot milk mixture. Serve hot.


Return to the Fullbean Recipes Main Page
Copyrightę 2020 by Ralph Sutter. All Rights Reserved.
Please send your comments regarding this site to ralph@rsutter.com