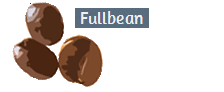 Herb Bread



Ingredients
3 cups bread flour
¼ cup sugar
2 teaspoons salt
1 egg
2 teaspoons yeast
¼ cup butter

Herb Variations
1 teaspoon ground celery seeds
1 teaspoon ground caraway seeds
1 teaspoon ground dill or dill seeds

Or
½ teaspoon marjoram or basil
¼ teaspoon thyme
1 tablespoon chopped fresh parsley
½ teaspoon oregano

Or
¼ teaspoon ginger
1 teaspoon thyme
1 teaspoon summer savory
1 teaspoon rosemary

Or
1 teaspoon nutmeg or cloves
1 teaspoon rosemary
1 teaspoon dill
1 tablespoon chopped fresh sage

Directions
Proof yeast by adding a pinch of sugar to 1 tablespoon of yeast in 2 ounces of water at 110° F
Turn out onto a lightly floured board and knead until smooth and elastic about 10 minutes allow the bread to rise once in the mixing bowl and once in the baking pan.
To bake, place loaves in a cold oven turn the heat to 400°. After 15 minutes reduce heat to 375° and bake 25 minutes longer.
After removing loaf from oven, rub with a cube of butter.

Remove the loaves at once from the pans and cool in a rack before storing.


Return to the Fullbean Recipes Main Page